Karastan Carpets & Rugs
A tradition since 1928, Karastan manufactures some of the most innovative machine-made carpets and rugs around the globe. Prized for its sophisticated style and consistent quality, Karastan offers up thousands of soft-surface flooring solutions that are as practical as they are pristine, both commercial and residential.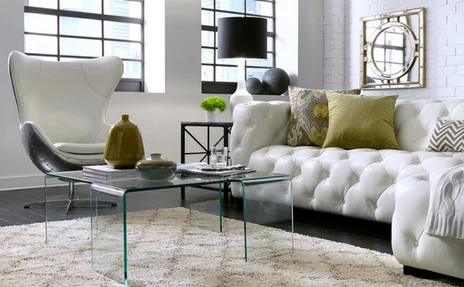 Why Karastan?
World-renowned for its signature craftsmanship, Karastan produces some of the sturdiest and most sought-after carpets available. Among the many fine Karastan products offered are the SmartStrand Forever Clean line, which uses advanced fiber technology to create extremely highest-performing, yet comfortable carpeting. Armed with some serious stain protection, this carpet is made for a lifetime of heavy usage, while staying beautiful. Learn more by watching the video below.
A traditionally favorite, Karastan is best known for its legendary woolen lines. Not only is Karastan one of the world's largest importers of New Zealand Wool: it's also extremely environmentally friendly, and Clean Air certified.
At Carpet One Floor & Home Design Center in Napa, we're proud to carry a full line of Karastan carpeting and rugs. Stop by our retail center today and explore the wonderful world of quality Karastan products. Contact us to get started.