Bamboo Flooring in Napa, CA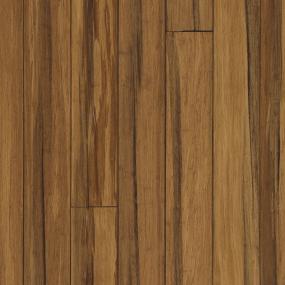 Looking for flooring that hits it big in beautiful, exotic and eco-friendly? Look no further than bamboo. Bamboo flooring is more than just nice looking (it looks similar to hardwood with its rich and warming tones), it's also environmentally friendly compared to other flooring like hardwood. Bamboo is a renewable and sustainable resource as it is able to withstand multiple harvests and will grow back. Trees can only withstand one harvest.
Bamboo floors are a great option for a multitude of reasons. One of the major benefits of bamboo is its durability. Bamboo is cut into even strips and installing them side by side strengthens the dimensional stability of your floor. The strips are also treated with a resin that adds to their resiliency. Although bamboo resembles hardwood in look, it is much more suited for moist areas as it contracts and expands 50% less than hardwood will. This makes it less likely for your bamboo floors to warp or bulge.

Bamboo is well suited to fit in any room. It can work well as the resilient base to a kitchen or provide a stable base under a warm and snug area rug for your bedroom. Bamboo's resiliency makes it less likely for heavy furniture or dropped objects to have any impact or leave dents. Bamboo is a truly distinct floor and displays unique notches and ends on the surface. Our bamboo products are available in many widths and finishes so you can find a product you love and feel great about installing bamboo in your home!

Check out some of our eco-friendly products here or give us a call today!
Carpet One Floor & Home Design Center in Napa, CA is proud to serve customers throughout Napa, Yountville, St. Helena, Calistoga, American Canyon, Vallejo and Green Valley.